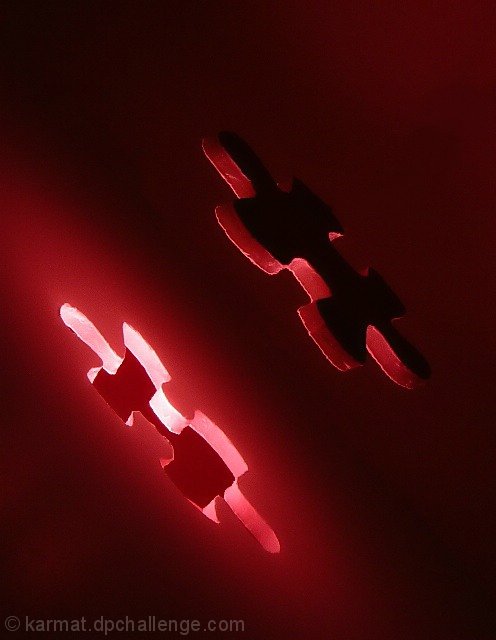 Have you ever been cruising through life, thinking all was going well when you realize that something was happening?
Events that were seemingly unrelated take on a whole new level of importance, and it starts to become apparent that while it appeared they were unrelated, they were actually co-dependent on eachother?
That is where I am. Event over the past couple of weeks -- seemingly coincidental, random acts have brought me face to face with myself, and God is showing me areas in my life where I need change.
I wish I could say I was excited.
Honestly, it scares me. While I know that God is with me, ultimately orchestrating it all, and that the end result means a closer walk with Him and more rewarding life experience, the process might be painful to bear.
So, now, I have a choice to make.